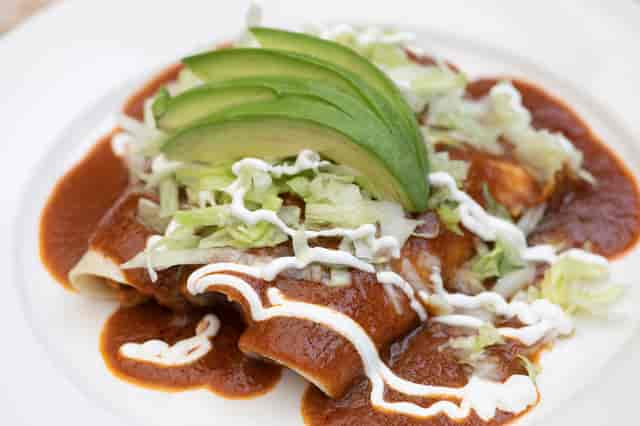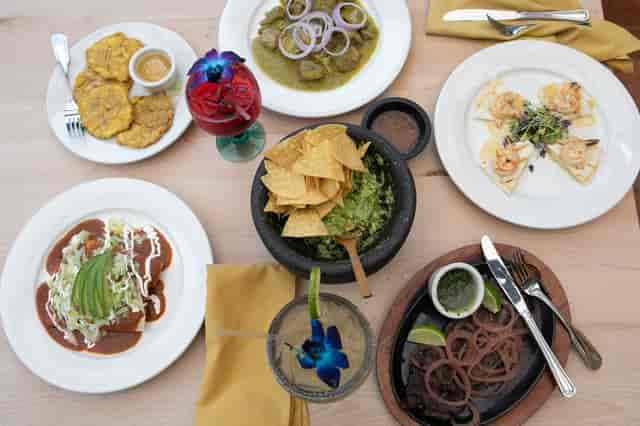 About Us
El Coyote expands in Danbury; third restaurant in Connecticut
The entrance to El Coyote in Lore's Plaza along Route 7 makes the establishment appear to be a humble little restaurant with a few tables and chairs. Walk inside, however, and you'll find 4,800 square feet of space with seating for 150 people, a large bar area, colorful murals on the walls and a stuffed coyote named after the owner's father, who died last summer.

Rolando Axilote opened El Coyote in October. It is his third restaurant in Connecticut, all named El Coyote. He opened his first restaurant in Monroe in 2003 and the second in Brookfield in 2012.

In 2019 Brookfield's restaurant has been moved to Danbury location.

New Milford's Economic Development Director Kevin Bielmeier said the restaurant has a unique recipe for success. "We are thrilled to have El Coyote in New Milford," he said. "The Axilote family has an established track record with three other locations, and have brought their recipe for success blending authentic Mexican food, great service, and atmosphere, with a dash of community engagement. We're happy to have them."

Axilote's brother Carlos opened the first El Coyote in Jamaica, Queens, in 1998.
"We've always just kept that name," he said. "I'm not even sure how he came up with it."

Running the three restaurants is a family affair as Axilote's brother is a business partner, his sister is the main chef at Brookfield and New Milford and his brother-in-law is the main chef in Monroe. A large painted mural in the New Milford restaurant shows his family as a mariachi band in a desert scene.
"No one even knows how to play an instrument, but hey, it's fun," Axilote said of the mural.

Axilote said one of the keys to success for his restaurants is having a menu with unique options. He said his sister cooks "just like you were in Mexico. It's very authentic." He also attracts customers with entertainment such as DJs, live music and happy hours.

"It's Mexicano and more. We offer more than burritos, tacos, and enchiladas," he said. "We have different steaks and seafood dishes. We try to be different than the typical Mexican place."

The three El Coyote restaurants in Connecticut employ a total of 36 people. The new location in New Milford is the largest.

Axilote came to the U.S. from Mexico when he was 16 years old. He's been in the restaurant business since 1984.

"A lot of people are looking for a better future, more opportunities," he said. "It's a sacrifice — you work hard and work hard. Twenty years go by maybe you see the results. I'm fortunate."
Discover all the best of Mexico in Connecticut
Brothers Rolando and Carlos Axilote, natives of Puebla, Mexico, opened El Coyote, in May 2003, Rolando and Carlos are chefs and together take care of the front of their restaurants.

El Coyote Restaurant in all locations is a colorful place with romantic dinner, family and important business meetings or a private party. All locations had a long dining room decorated with walls were faced with typical Aztecs Pictures, then painted a bright yellow and hung with brightly hued ceramics and painting with of Mexican scenes.

You don't have to travel down to Mexico to enjoy the Real Food everyone's howling about... El Coyote is Mexican Cuisine… Always using fresh ingredients.

El Coyote will add just the right amount of spice for your taste, from a whimper to a big bite anything in between. If you've never been to El Coyote, you'll notice something different right away...

Guacamole prepared right at your table, served with warmed corn tortillas and what could make your mouth water more than the sound of a sizzling fajita on its way.

El Coyote has a full menu of Mexican favorites... beef, chicken and seafood entrees and if you have been to Mexico and had The Mole Poblano, You'll receive the same authentic taste at El Coyote.

There's even a kids menu for the Coyote pups in your pack, that's simple, exceptional and for big Coyotes, enjoy sangria and margaritas available by pitcher, for The Best Original "Your Way", in a Family atmosphere... come see what everyone's howling about.

The News Times: "El Coyote is not a chain-type restaurant. What separates it from the run-of-mill Mexican restaurants is the care, concern and hands-on attention given by two brothers, Rolando and Carlos Axilote". "Both brothers have much experience in the restaurant business, in which they have worked most of their lives".

In addition to a great dining experience, El Coyote restaurant proudly provides top-of-the-line catering services to the people of Connecticut. We bring the foodservice and event planning, straight to you.

Visit El Coyote The Mexican Cuisine in Connecticut. Whether it's a romantic dinner, family, an important business meeting or a private party, El Coyote Mexican Cuisine can accommodate your needs.

Our fresh ingredients, excellent chefs and great attention from our Staff, create authentic delicious dishes that you will enjoy sharing with your family and friends. Let us give the opportunity to serve you; please visit us and have a great experience.